Cerebro¶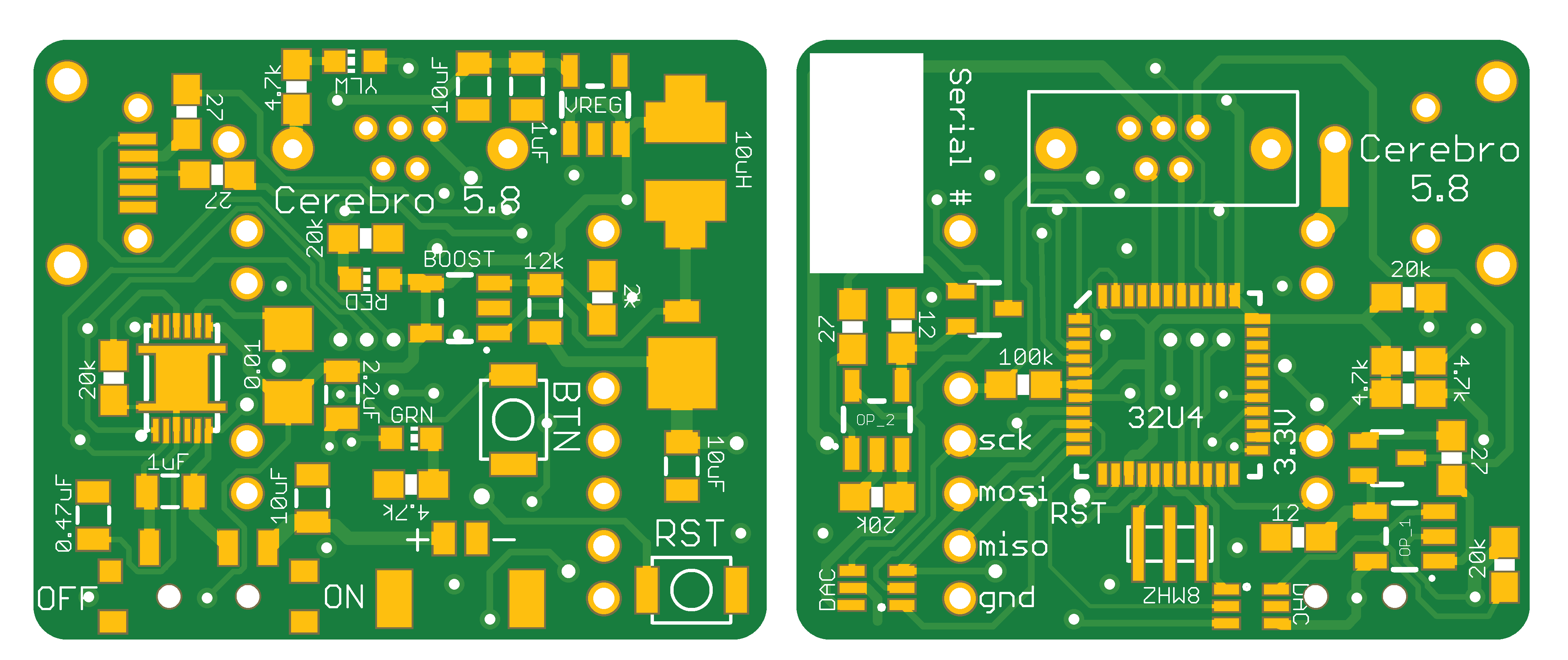 Programming Instructions¶
Assigning a Serial Number¶
A serial number is assigned to each Cerebro. When a Base Station connects to Cerebro, it communicates on the radio channel corresponding to Cerebro's serial number. This prevents crosstalk between Base Stations and Cerebros in the case where multiple behavior sessions are being run at the same time in the same room. Each Cerebro being used should setup a unique serial number between 1 and 255 using the process below.
Start an Xavier session in Debug Mode. The Base Station should be connnected, and have a green check mark.

Click

Setup

New

Cerebro

Hold down the button labeled "BTN" on Cerebro until the nearby LED blinks twice. A green checkmark should now be next to the "Cerebro Wireless Connection".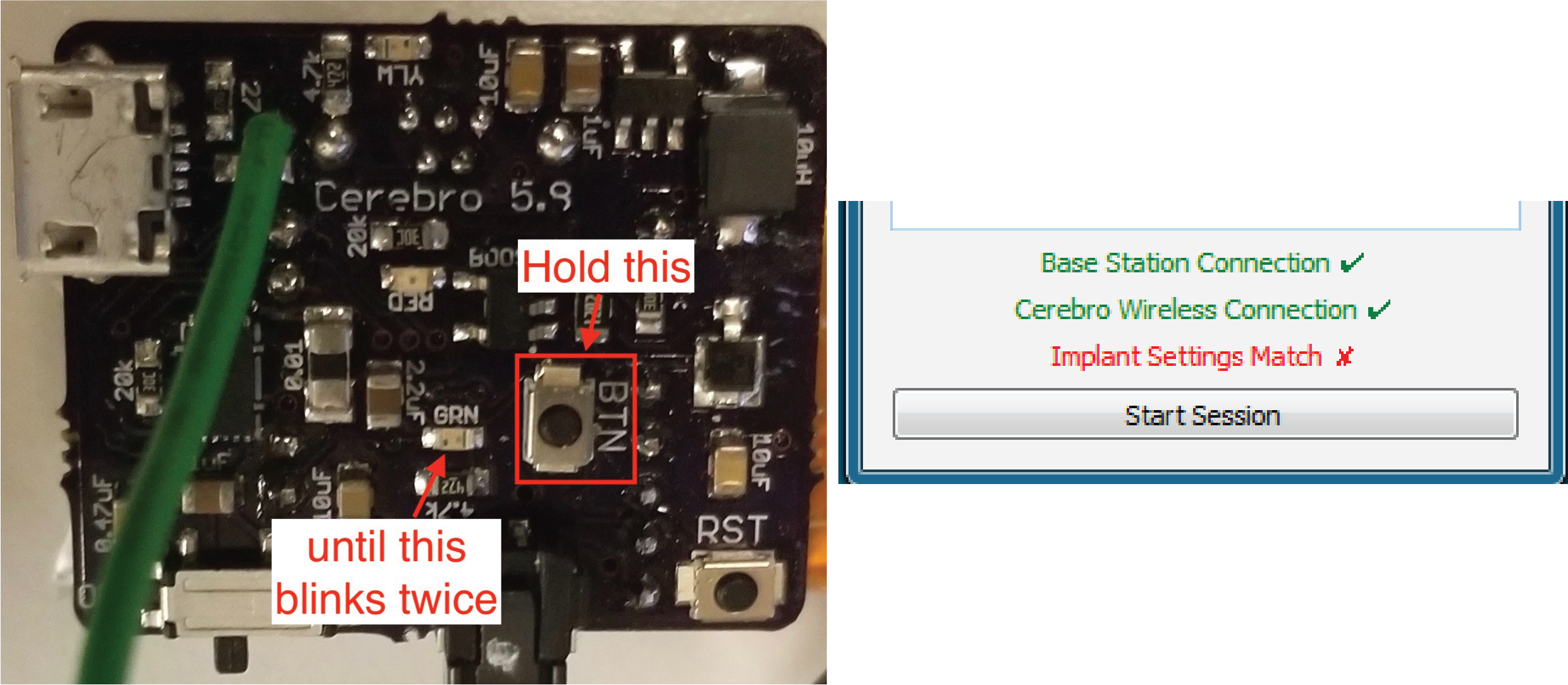 Fill in the "Serial Number" box with the serial number you want to give to Cerebro and then click

Set

Serial

Number

.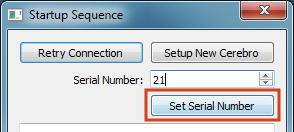 After a few seconds, click the

Retry

Connection

button to confirm everything worked. All three indicators should have green check marks. Cerebro now has a serial number saved to its memory, and whenever it is turned on it will try to communicate with a Base Station on a radio channel of the same number.